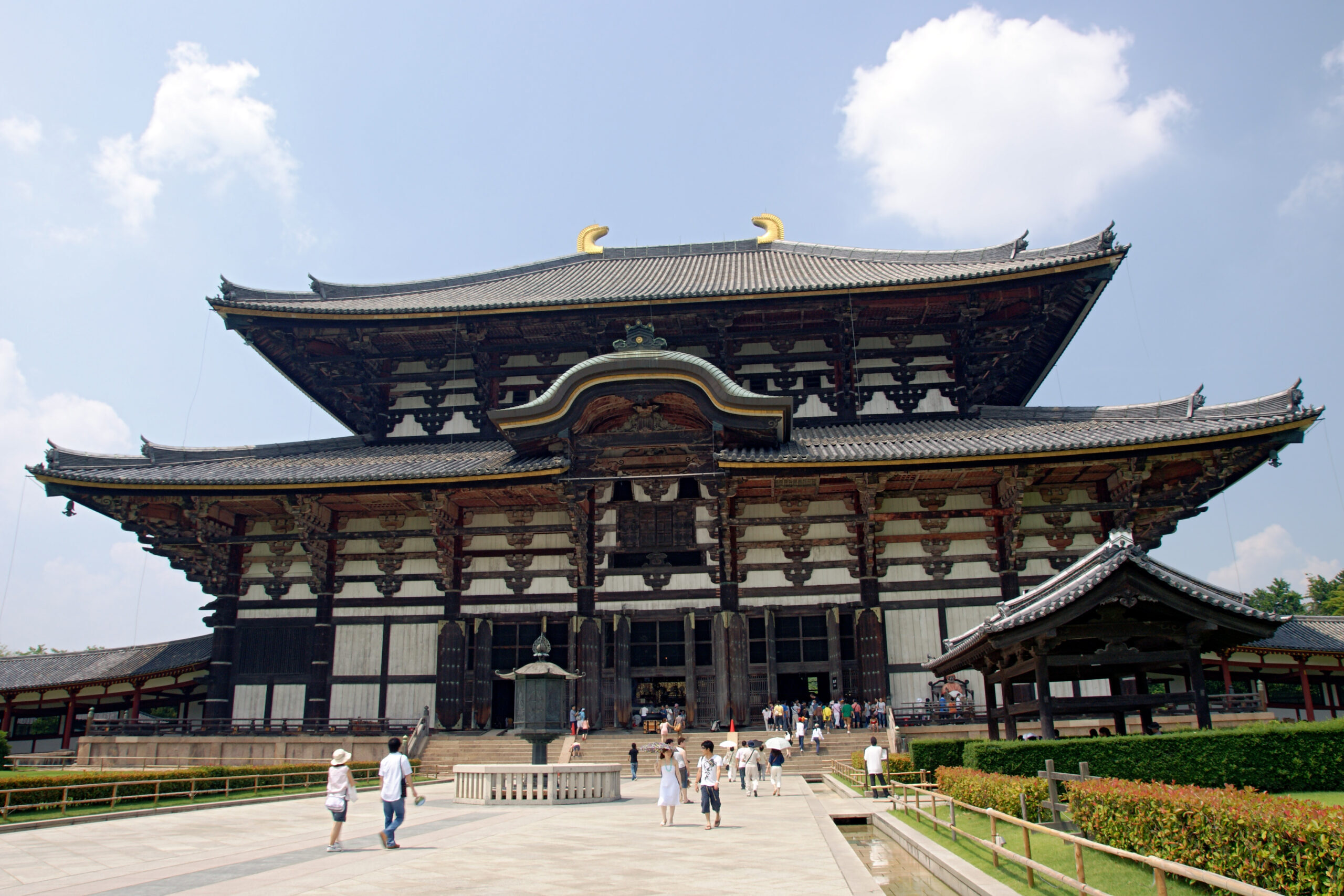 The city of Nara in Nara Prefecture is a quiet, gorgeous place that lovers of history must visit when in Japan. A city of about 368,000, Nara offers plenty to do without overwhelming you with the huge, metropolitan flavor of larger cities. Nara was actually the first official capital of Japan during the years 710 to 784, before the capital moved to Kyoto. (The capital is Tokyo today.) Many of the city's monuments have been preserved for 1300 years or more, which is remarkable in a country that has historically been victim to wars and earthquakes.
There are a number of important shrines and temples in Nara, including Toudai-ji, Kasuga Shrine, Saidai-ji, Toushoudai-ji, Gangou-ji, Yakushi-ji, and Koufuku-ji. A trip to Nara isn't complete without stopping by a few of these shrines, if only to see the beautiful architecture. Be sure to learn what makes each temple or shrine unique. Toudai-ji, for example, is the world's oldest wooden building that's still standing.
Nara is quite famous for its mostly tame deer that bring visitors to locations such as Nara Park. The deer are protected and allowed to roam because of a Shinto legend that spoke of white deer that carried the god Takemikazuchi into Nara. You can even purchase shika senbei ("deer biscuits") from vendors in the park to feed the deer. The deer will walk right up to you to eat these biscuits out of your hand. Don't be surprised if the deer bow to you–they've learned to mimic the common Japanese gesture of bowing! Still, although the animals are mainly tame, they can be aggressive when it comes to eating. Try to avoid the ones with large antlers for your own safety.
Nara is about a four-hour train ride from Tokyo to the southwest. It's only about an hour south of Kyoto by train, so you could feasibly visit both cities over the course of a few days. However, don't be tempted to squeeze a visit to both cities in only one day; after all, there's so much to see in Nara alone!
Have you been to Nara? What was your favorite tourist site? Did you feed any deer?
No related posts.
Tags: japan, japanese history, japanese places, nara, shinto