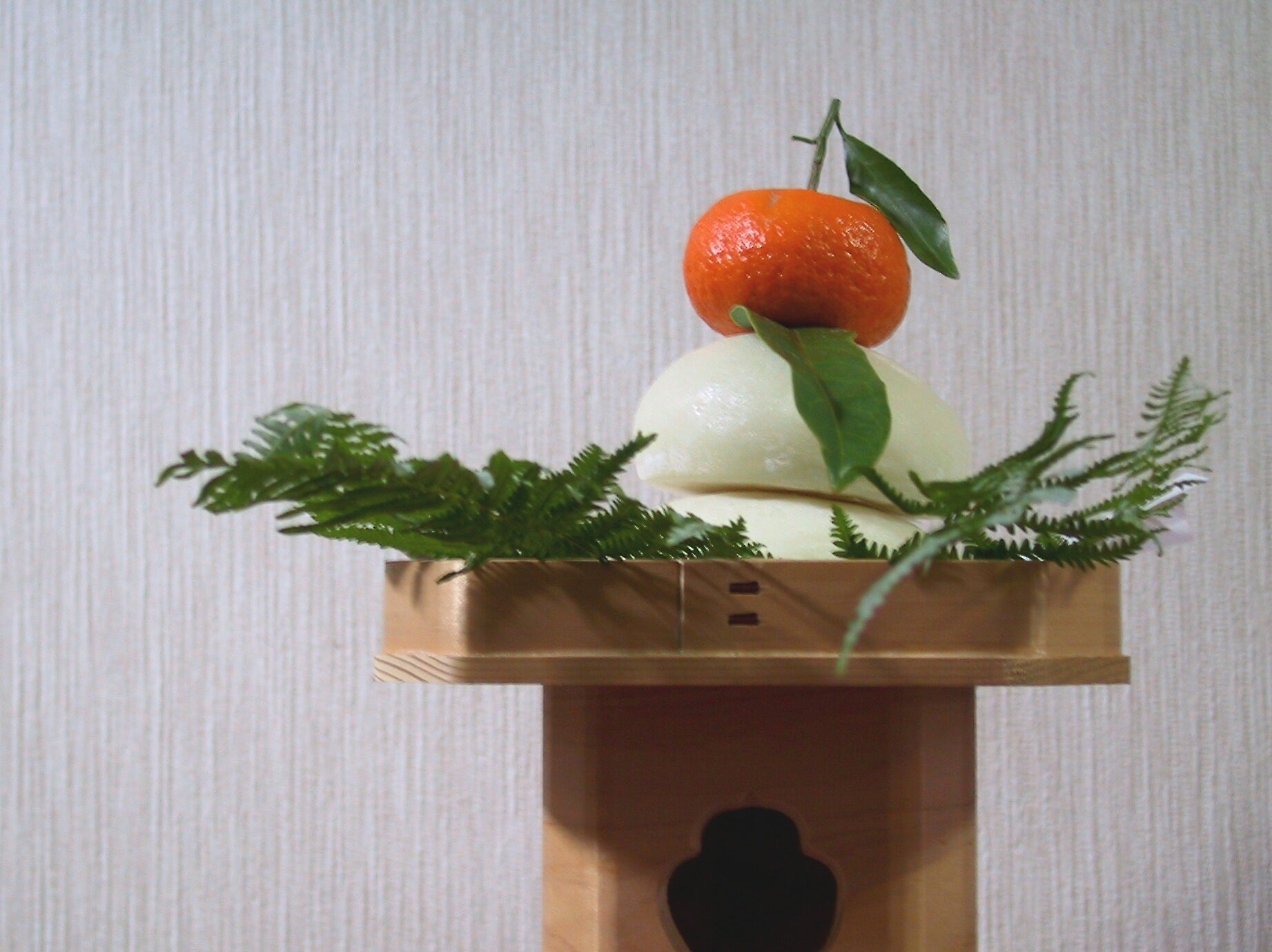 We're rounding out our more in-depth coverage of the Japanese New Year celebration with a closer look at a couple of the traditional foods associated with the holiday.
Kurikinton (sweet potatoes with sweet chestnuts): Part of the traditional Japanese New Year meals (osechi-ryouri) is the kurikinton. This simple dish is eaten sometime within the first three days of the new year. The sweet potatoes (which are a little different than the sweet potatoes we consume in the West) are boiled along with jasmine seeds for flavor. The seeds are then removed the and sweet potatoes are mashed along with some sugar. The mixture is then mixed with sweet chestnuts in syrup and simmered on low heat for a few minutes.
Kagami mochi ("mirror rice cakes"): These mochi first act as a decoration before they're eaten. They consist of two round mochi, one slightly smaller stacked atop a larger one. Atop of the mochi is a daidai (a bitter-tasting Japanese orange) with a leaf. Below the mochi are (optionally) dried persimmons and kelp. The entire dish sits upon a decorative sheet called a shihoubeni and a stand called a sanpou. Owners of the kagami mochi may also fold gohei (sheets of paper) into pointed lightening shapes and attach the gohei to the display.
This edible decoration was originally designed to ward of fires in the home in the new year (at least the shihoubeni part was) and to symbolize the new and the old year. It may also be meant to give the family strength and to symbolize the passage of the family through generations. After displaying the decoration for a few weeks near the home's Shinto or Buddhist altar, the family participates in a ritual called the kagami biraki ("mirror opening"), in which they break and then eat the mochi. This occurs on either the first or second Saturday or the Sunday following New Year's Day.
No related posts.
Tags: Food, holidays, japan, japanese culture, mochi, new year, Rice